Motorized ProLift® Professional Lift Systems
Our line of Motorized ProLift® Professional Lift Systems are the next generation of "Cordless Safe" Lift Systems by Safe-T-Shade. Strong, quiet, rechargeable lithium-ion batteries with remote control technology ensure quick Lift/Lower cycles accompanied by our Signature, patented Ring Locks®, Forever Rings®, and Level Lock® Inserts, offer a complete Motorized ProLift® System Kit.
This Motorized System includes all components you need for tailored lift strength. The Light Lift LL-13 lifts up to 13 pounds, the Medium Lift ML-23 lifts up to 23 pounds and the Heavy Lift HL-70 (coming soon) will lift up to 70 pounds. Additionally, you can choose one of three options to operate your shades: A Hand Held Remote with 15 -channel capacity, a Wall Mount Remote with 5 -channel capacity and an adaptable Smart House Remote WiFi Hub that can be paired with your personal devices. (Each Sold Separately). This Complete Motorized System is the most affordable, reliable motorized lift system on the market today!
The ProLift® Professional Lift System Kit* includes:
Lithium-Ion Rechargeable Battery Motor
Crown and Drive
Brackets (2)
End Pin
Bracket Adapter
Set Screws (2)
1.5″ Tube
1.5″ Tube Clips
Weight Bar
Ring Locks®
Forever Rings®
Level Locks®
*Amount of Components and Size of Motor will depend on size of kit ordered.
Visit our store to find the Motorized ProLift® Professional Lift System that fits your needs.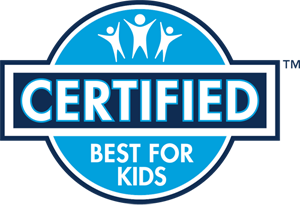 For questions regarding specifications of all motors, see chart below.
| MODEL # | MAX WGT | MIN SHADE WIDTH | MIN PROJECTION | MOTOR LENGTH | MOTORSPEED | TUBE SIZE | WIDE BAND MAX LG OF SHADE |
| --- | --- | --- | --- | --- | --- | --- | --- |
| MODEL LL-13 | 13 LBS | 23.8" | 2" | 19.8" | 40 RPM | 1.5' | 8' |
| MODEL ML-23 | 23 LBS | 29.50" | 2" | 25.80" | 28 RPM | 1.5' | 10' |