Safe-T-Shade serves customers, window covering workrooms, and fabricators with "Cordless Safe™" shade and blind lifting systems across the country. The company was founded in 2010 to eliminate infant strangulation due to cords on shades and blinds. In the last several years, Safe-T-Shade has grown into a company that provides lift systems, retrofitting kits and accessories that eliminate the risk of infant strangulations while improving the beauty of your window coverings.
In 2013, the introduction of the Fashion Wand™ and the Ring Lock® to the market has been overwhelmingly positive from every corner of the window covering industry. Designers, installers, workroom owners, and fabricators all recognize the innovation of these products that save both time and money. The appeal of these products trace directly to the late inventor's design and intent to deliver fashion, function, value and – of course – safety.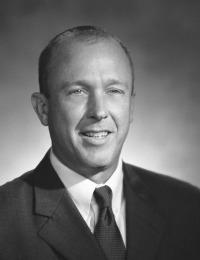 In 1985, the late Bill Vestal co-founded a workroom that manufactures custom window treatments and bedding. After 20 years in the industry, Bill recognized the need for a solution to infant strangulation due to cords on blinds and shades. In 2005, he began developing cord safety products which led to six patent applications in his name that address over 1 billion window treatment safety improvements.
On the road to providing a safe alternative for blinds and shade lifting systems, Safe-T-Shade has continued to make safety its top priority. While improving safety features, we also pride ourselves on delivering a valuable, functional set of products that won't detract from the beauty of your window coverings. Safe-T-Shade lifting systems are made with transparent pieces to enhance the clean lines and natural flow of a variety of window coverings.
In addition to our own laboratory testing, each Safe-T-Shade product has been tested by an independent safety-testing laboratory, Bureau Veritas, and has received a passing grade. Our products have also been tested and reviewed by the United States Consumer Product Safety Commission and have been deemed "not unsafe."
Our partners and affiliates are very important to us. Below is a list of the organizations with whom we partner and support to further our top values of fashion, function, value and safety.
Parents for Window Blind Safety
Window Coverings Association of America
Window Covering Manufacturers Association
Window Covering Safety Council
Interior Design Society